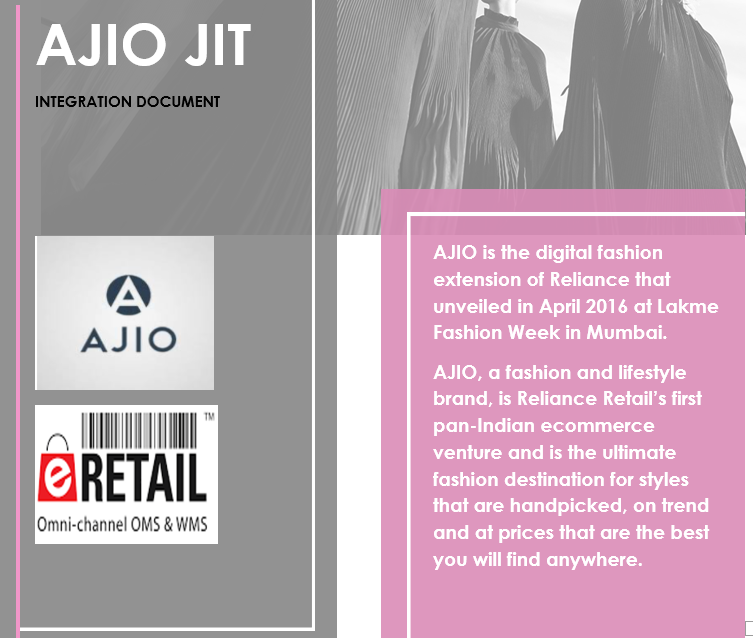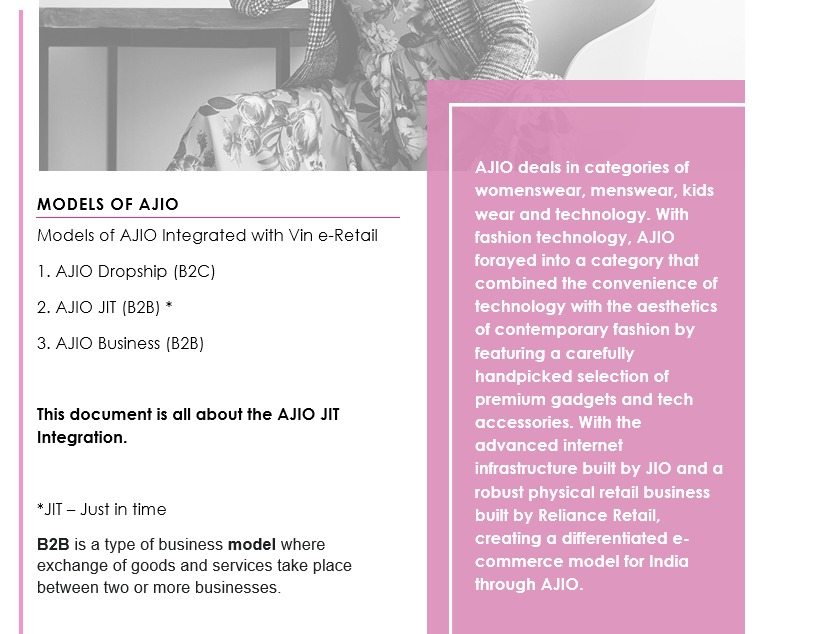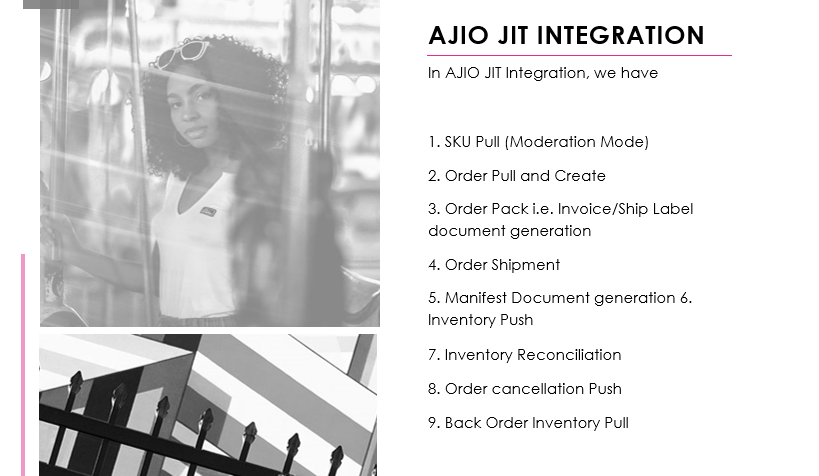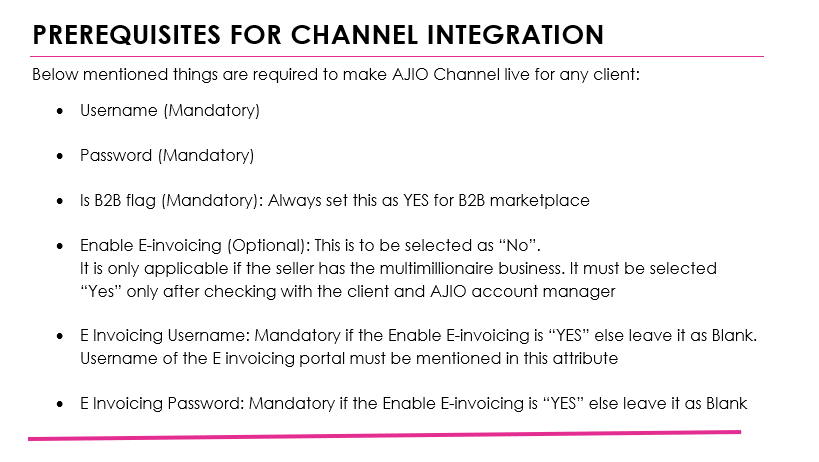 Configure Interface
Below is all about how to configure AJIO in Vin-eRetail for Products Sync, Inventory Sync and Order Fulfilment.
1. Once all the IDs are ready, login to Vin ERP instance and go to "Manage Channels" under Sales Section.

2. Go to the top right-hand side of the window and Click on "Add New."

3. Select the required channel from the list.

4. After selecting the correct Channel option, a "Channel Maintenance" window will appear.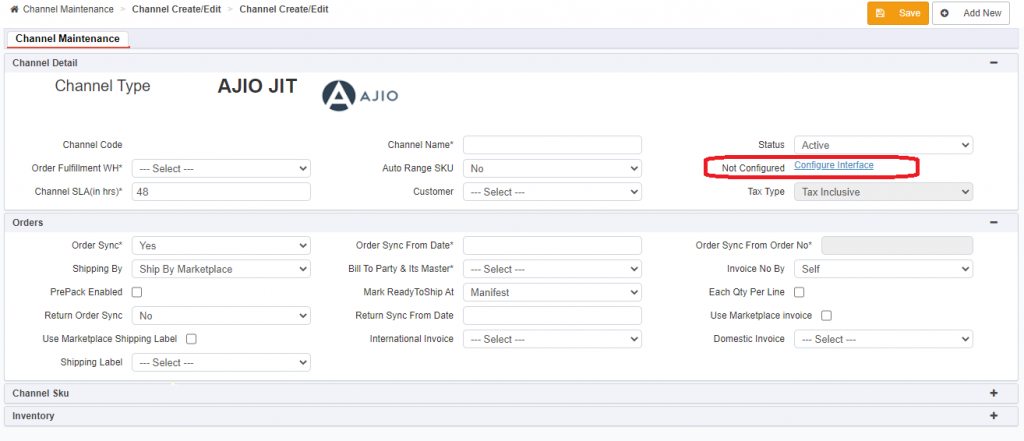 5. Fill all the details like Channel Name, order Source WH, Order Sync from date, Return Sync from Date, Inventory Sync Method, Enable Inventory Reconciliation etc.
6. Click on "Configuring Interface."

7. Enter the mandatory details like
Is B2B flag (Mandatory): Always set this as YES for B2B marketplace
8. Click on "OK" and "Save." The channel is saved in the "Manage Channel Screen" with a channel code.

Channel Maintenance
Channel Maintenance set up helps the seller to reduce manual intervention and avoid the multiple usage of marketplace seller portal. With the selection of below options at Channel Maintenance window (Sales>Manage Channels>Add New>Select Channel), get the advantage of using multiple features of Vin E-retail: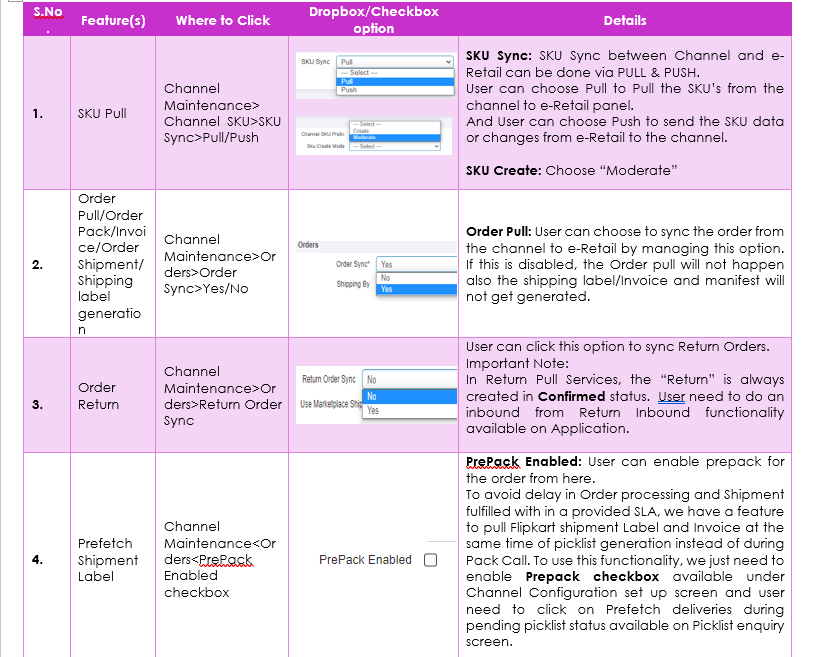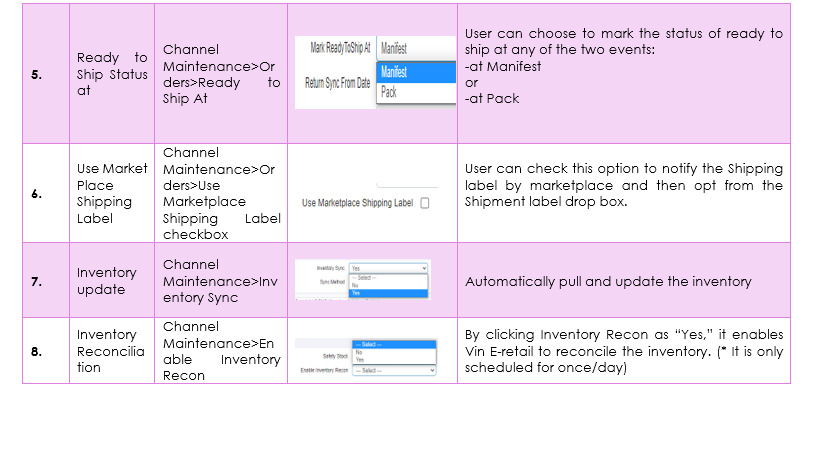 Channel Mappings
For Channel Mappings, Enabling the SKU Pull in Moderate Mode is mandatory.
The SKU code of AJIO should be mapped in ChannelSKUcode of Vin-eRetail and ProductId~VariantId needs to be mapped in ChannelProductId and channel mappings based on Pulled SKUs is mandatory.